Stockton-on-Tees will host the 2016 British National Road Championships, British Cycling after the town in County Durham was chosen ahead of the Isle of Man to host the championships.
BC also confirmed the dates for the events, with the men and women's time trials to take place on Thursday, June 23 and the respective road races to take place on the following Sunday, 26 June.
"Stockton-on-Tees Borough Council has an excellent record in staging large-scale events and they put together a very strong bid," said BC director of cycle sport Jonny Clay, ""I look forward to seeing their contribution to an event which is established as a landmark on the British sporting calendar.
On our Doorstep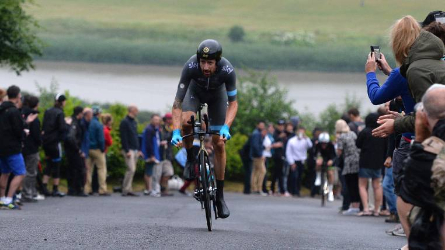 Posted 01/02/2016
2016 British Cyling National Road Race Championshipshttps://www.britishcycling.org.uk/nationalroadchampion…/…/20-
It will be the climax of Stockton Cycling Weekend - 23 to 26th June 2016 starting Stockton High Street, and coming out on A177 to Thorpe Thewles, Carlton, Redmarshall, Whitton, Stillington (School T Junction), Grindon and back round the villages (5 Loops) then back to Stockton

The Parish Council has secured some funding to 'dress' the route in our area. It will have high media coverage, so we would like to 'shout our corner' and show the world what we can do !!! The Art Group will be making banners to place along the roadside between Whitton and Stillington depicting the History of the bicycle from its conception to date Another idea is to ask residents to make scarecrows to put between as a fun element, also we are hoping to arrange some craft sessions for the children to make bunting etc. during the school holidays.

Would you be interested in helping with these projects and make it a real Community Event by helping with Refreshments on the day, making a scarecrow (which can be put in your garden afterwards for the summer), helping with putting things in place or doing a different idea, perhaps advertising your business (as long as it is local) all suggestions are welcome